A dirty, trifling, piece of business

A dirty, trifling, piece of business, Volume I: The Revolutionary War as Waged from Canada in 1781
By Gavin K. Watt
With research assistance of James F. Morrison and William A. Smy .

By 1781, the sixth year of the American rebellion, British strategic focus had shifted from the northern states to concentrate in the south. Canada's governor, Frederick Haldimand, was responsible for the defence of the Crown's largest colony against the threat of Franco-American invasion, while assisting overall British strategy. He cleverly employed his sparse resources to vigorously raid the rebels' frontiers and create anxiety, disruption, and deprivation, as his Secret Service undermined their morale with invasion rumours and threatened their Union by negotiating with the independent republic of Vermont to return to the British fold.

Haldimand flooded New York's Mohawk and Schoharie valleys with Indian and Loyalist raiders and, once the danger of invasion passed, he dispatched two coordinated expeditions south. One was launched onto Lake Champlain to alarm Albany and further the secret talks with Vermont. The second struck deep into enemy territory, fought a battle at Johnstown, and retreated precipitately. The rebels effectively countered both expeditions.

504 pages. Softcover (perfectbound) 6 X 9. Illustrated, maps, appendices, bibliography, endnotes, index.
Published by Dundurn, Toronto 2009
ISBN 978-1-55488-420-9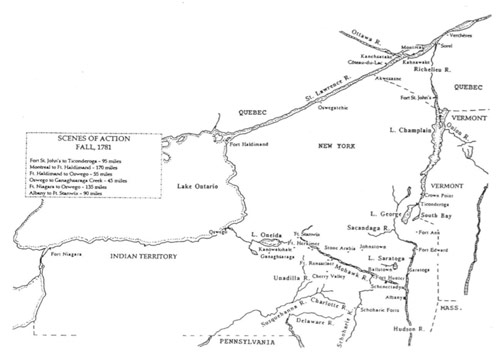 Promotion for a Governor Simcoe Branch Meeting, UELAC Toronto (2009)
The raids came in a constant flood. That year there were over thirty-five raids into the Mohawk, Schoharie and upper Hudson Valleys before the two big expeditions of October.
If you were a farm family somewhere near Canajoharie in the Mohawk, or Middleburg in the Schoharie, or Saratoga in the upper Hudson, you had to be on your guard constantly. You lived in an undercurrent of fear, tension and suspicion. Every stranger on the road; every flitting shadow in the woods; every random shot in the next valley; every column of smoke rising from over the hill — virtually every unexpected event was a potential threat to your life.
Some raids were small and opportunistic. A small war band of Indians out for plunder and captives fell on an outlying farm, or ambushed a detachment of rebels.
Other raids targeted ardent rebels for abduction, as carrying them off to Canada would damage rebel morale and disrupt their political and military systems. These personages could be exchanged for a senior Briton or loyalist being held captive. The 1781 campaign saw several of these attempts, some comical, some tragic. For instance, one ended with the senior agent running off with a young girl instead of his target. Still others were larger native raids. One of the greatest disasters to rebel arms that year was the catastrophic, perfectly-executed ambush of a company of rangers by Onondagas and Cayugas.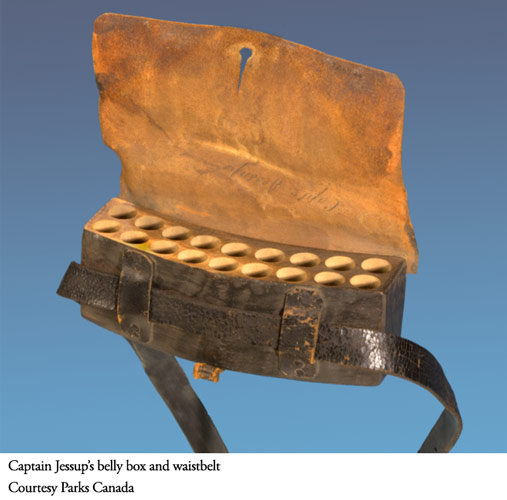 Then, there were the British Secret Service's frustrating negotiations with the independent republic of Vermont. The talks kept Vermont out of the war and gave the British free-reign of Lakes Champlain and George. Secret Service operatives were drawn from the King's Rangers, Royal Yorkers and Peters', Jessup's and McAlpin's Corps.
The two climactic expeditions came in October. Major John Ross led forces deep into the Mohawk Valley, almost to Schenectady, without a single rebel scout discovering their presence. Almost simultaneously Lieutenant-Colonel Barry St. Leger led forces south on Lake Champlain to Ticonderoga. This large expedition did very little fighting; its major role was a feint to draw off rebel forces, which it most successfully accomplished, and to bring the Vermont negotiations to a climax - for which purpose it failed.
---
REVIEWS AND COMMENTS

By Roy P on February 11, 2014
Great book, I didnt know i had missed so much of the finer points of these events! Glad it came to e books :)
Alan Fitzpatrick, Benwood, WVA. Amazon.com (2009)
As a history buff, and student of the American Revolution, I've found Gavin Watt's "A Dirty, Trifling, Piece of Business" to be a truly brilliant, remarkable piece of work. Watt has accomplished the seemingly unthinkable and impossible task that no author in 228 years has been able to do--masterfully bring together all the characters, elements, military units and events of the year of the war 1781 fought between British Canada and the northern colonies--from Quebec to Niagara, and Fort Stanwix to Albany and New York--from the sweeping strategy and its execution on both sides of the conflict to the daily minutiae of hundreds upon hundreds of individuals caught up in the exigencies of war--all under one title and in one book. Gavin Watt's intimate and complete grasp of the American Revolution in the north, in 1781, is unrivaled; and makes his book a thoroughly compelling read.
Peter W. Johnson UE, The Loyalist Gazette (2009)
How much can you cram into just over 500 pages? Quite a bit apparently! A book from our UELAC Honorary Vice-President is always a treat and Gavin's latest represents to advantage a modest change or two in approach. It is so full of information that it's rather like having several books in one.
I had heard that this book was long and demanded concentration from the reader. It was not a book to be rushed through casually. In fact, I found it arranged in such a manner that it was very accessible and while it was too long to read all at once, I was reluctant to put it down for breaks. The secret of its organization is the fairly strict adherence to a chronological approach. It is almost like a journal with the important events of 1781 followed up day by day. It works.
If there is a dark side to the story, it is nothing to do with the writing but from the demand that the story be told as accurately as possible. It builds towards the lamentable news from faraway Yorktown which understandably caused jubilation among the Rebel population and the tragic death of Walter Butler at West Canada Creek which I find leaves a bitter taste.
It is noted on the cover that Gavin was assisted by William A. Smy UE and James E. Morrison. Mr. Smy is well known in particular for his research on Butler's Rangers, and James Morrison is, if I may put it so, the Tryon County Militia's version of Gavin, so there was some very sound research assistance here.
It is very hard to write a book about the Revolutionary War and maintain a neutral stance. A Canadian book and an American book on the same topic could easily be far apart in viewpoint but the inclusion of period correspondence tends to allow both sides to speak. One odd instance which caught my attention was a reference to a "Tory" from New Dorlach who was released on bail in Albany, "Considering the nature of his crimes, his release suggests that the jails were still overflowing." (p. 242). What was the crime? Was it murder? If his alleged crime was simply being a Loyalist, how is that a crime?
It is always pleasant to see a familiar name in such a book and I was tickled to see several references to agent William Marsh UE, an ancestor of mine. I was also interested to see a quotation from Andrew Embury UE, who would later be a subscriber to Hay Bay Chapel in 1792, and lived until 1844. A third name of interest was that rather wild fellow Ebenezer Allen UE who married into the Chapman family, of whom several members settled in the Toronto area in the 1790s.
The events in the North in 1781 may have been on a smaller scale than the large battles in the South, but for those Loyalists, Natives and Rebels who lived through constant raiding, skirmishes and larger engagements such as the Ross Expedition, it was a harrowing year. There are simply too many events, large and small, in the book to make an easy sample selection. It's all here for you to experience. Don't miss it.

Rolland Miner, NYS. Amazon.com (2010)
This piece of work is a must for any serious student of the Revolutionary War. Gavin Watt is one of the foremost writers and experts on the important contributions of the Loyalists who supported the Crown in the war. No Rev War library will be complete with out this and volume two which is due to be published shortly.
Three cheers for Mr. Watt: Huzzah! Huzzah! Huzzah!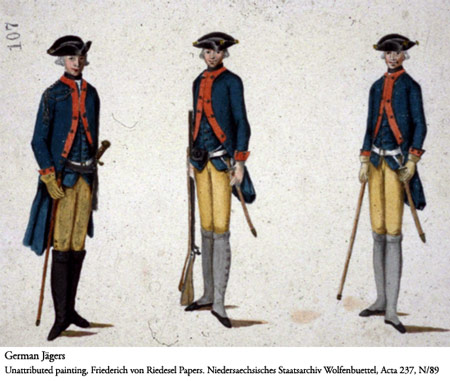 Matthew Dziennik, British Journal of Canadian Studies , 2010 , Volume 23 , Issue 2

Watt offers a compelling account of the struggle on the Canadian frontier at a time when Britain had largely given up on the war in the northern colonies...A Dirty, Trifling, Piece of Business is a classic fife and drums military history. It contains an extremely impressive array of details, and is focused, exciting and very readable.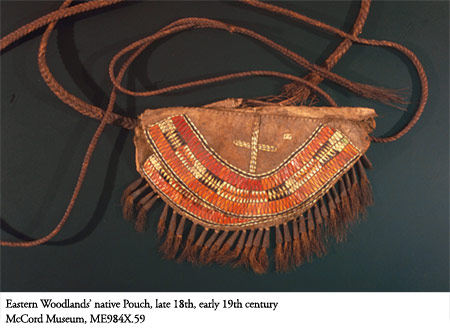 Carl Benn, Chair, Dept. of History, Ryerson University,Toronto. Amazon.com (2010)
Gavin Watt has written a remarkably detailed and solid history of one of the overlooked, but important aspects of the American Revolution: the northern frontier towards the last stages of the conflict in 1781. I am most impressed with the depth of his research and the quality of his analysis of a range of important themes, centred on Governor Frederick Haldimand's management of the defence of the Province of Quebec against possible rebel and French threats, his negotiations with a wavering Vermont, and the military campaigns that took place when Haldimand dispatched forces south into New York. I also was struck by the value of the insights Mr Watt shared with his readers on the role of the secret service, the utilization of rumours to affect actions, and other, often-overlooked and misunderstood aspects of managing military strategy on the grand scale with small forces over large regions.
Gentleman named John's comment on the Miniature Service Centre website
Received my copy yesterday via Amazon.ca. I had a chance to flip through it quickly last night and at first glance, looks to be another winner by Gavin Watt. A very in-depth book concerning the entire 1781 campaign year in the Mohawk and Schoharie Valley and not just the late October Raid by Major John Ross (2Bn, KRRNY). Lots of interesting bits and pieces regarding Loyalist and Native raids and skirmishes and from what seems to be, certain vendettas carried out against some individuals that I was not even aware of, with a special emphasis on the operations conducted by the Six Nations Indian Department and Butler's Rangers. One thing of note that I should mention is it would help the reader to already have a familiarity of certain key characters beforehand. Of the parts that I was able to read through quickly, it really brought home the savage and brutal nature of warfare on the New York Frontier between neighbours, relatives, Loyalist, Native and Rebel. Gavin's endnotes (as in all of his previous titles) are worth the price of the book itself. I will hopefully get to fully reading the book very soon and will post my review when completed. It does leave me wondering though, if this title is Volume I, I wonder when we shall see Volume II and what that title will contain? (hoping he covers 1782). So far from what I have seen, highly recommended as are his previous books.
Cheers, John
Website – Vermont Historic Sites (http://historicsites.vermont.gov/shop/books_media)
This is one of many in-depth books by Gavin K. Watt that explore aspects of the American Revolution's Northern Campaign. This is about the war as was fought from Canada in 1781. Canadian governor Frederick Haldimand ordered a series of raids and expeditions to the south, in the Mohawk and Schoarie valleys and south on Lake Champlain, as well as engaging in secret negotiations with Vermont. Extensive research and skillful analysis come together in these exciting studies.
Harry Maher - Elk River, Minnesota
Dear Mr. Watt, Last night I finished reading "A Dirty, Trifling Piece of Business", and I wanted to drop you a line to tell you how much I enjoyed it and what it means to me. Many of my ancestors lived in the Mohawk Valley before and during the American Revolution, including two whom you mention in the book, Johannes Dietz (p 275) and Johannes Dietz (p 149). The old man on p 275 was a member of the local Committee of Safety and is the basis for half a dozen DAR memberships and was a likely target of the raid on Beaver Dam. The other Johannes on p 149 was his son and William Dietz's older brother. He served in Vrooman's Regiment, and I have found payroll records for his service as well as a record in the 1790 Federal Census. A daughter of the latter Johannes married a Phil ip Nellis, who was wounded at Oriskany and whose farm was burned. I am descended through Philip Nellis and Elizabeth Dietz. I have other ancestors who were also in the Valley during the Revolution by the names of Claus (Claas or Clos), Bauder(Bader), Rickert, Van Buren, and others. So your book struck home for me. Tonight, I begin "I Am Heartily Ashamed", and I already read the 1777 and 1780 books. We have a mutual acquaintance in Steve Gilbert, whom you acknowledged in one of the books. I too have been a reenactor of the Revolution and also the American Civil War. I had to give it up in order to afford my children's ice skating activities. I hope that I may contact you again. I have some questions about the John Parker who was hanged in Albany in 1781. I have an ancestor named Jane Parker, who was born in 1799 in the same general area where John Parker lived. I can not find any information so far about her parents or grandparents. I wonder what happened to John Parker's family and relatives after his demise. Thank you very much for the experience of reading your books. They "bring it home" for me. They make me feel at home in the Mohawk Valley even though I live in Minnesota. I even have some Mohawk blood in my veins, going back to the original Dutch trader and the Mohawk woman with whom he had a family. A good piece of me is there in that valley, and your books tell me part of my story. I look forward to the 1778 book.
Harry Maher, Elk River, Minnesota – a Barnes & Noble review
"If the lover of history is looking for a detailed (almost day-by- day) history of the American Revolution in upper New York's Mohawk Valley, he cannot go wrong with Gavin Watt's four books:  (1) The Rebellion In The Mohawk Valley, The St. Leger Expedition of 1777, (2) The Burning of the Valleys, (3) A Dirty, Trifling Piece of Business, and (4) I Am Heartily Ashamed.  A Canadian himself, Gavin Watt still delivers a balanced work, presenting the view from loyalist, native, and rebel perspectives.  The terror of imminent attack and the tedium of the decimating winters of the northern valleys are felt.  When one's ancestral roots are in the Mohawk and nearby valleys, these books strike close to home even when one is personally far away.  I loved every page, and I heartily recommend these books and look forward to new works by this author."